Find help: Immigrant Family Resources
In California, there are many services that can help provide free or low-cost child care.
As federal policy changes and volatility continue to have an impact on California's children and families, the First 5 California Commission is compelled to provide additional support for all of California's families, including our immigrant families. To help address some of the stress our immigrant families and their children may currently face, we have gathered resources that can assist affected families on a multitude of immigration and stress/trauma-related topics. The resources below cover topics that will help families stay strong and intact by knowing their rights, providing contacts for legal services, sharing information on coping skills and activities, and providing a directory of immigration resources.
First 5 Association (only available in English)
First 5 Association is a nonprofit membership organization that advocates for and works with the state's 58 First 5 county commissions to build strong, effective, and sustainable systems serving California's youngest children.
Dealing with Stress and Trauma
How can they help?
In association with Sesame Street in Communities, the First 5 Association developed a guide with tips and methods for families to discuss and manage the complicated issues affecting the lives of many California families, including family separation, trauma, and other community-based anxieties, such as new immigration policy changes. The guide is available in multiple languages.
Join our First 5 family – it's free!
Enjoy personalized content based on your child's age every time you visit our site.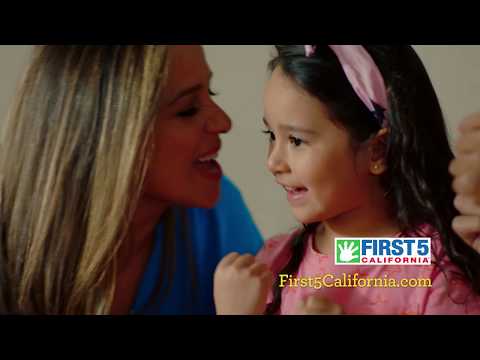 Featured video
The Power of Singing and Music
Activities
Parents' top 3 activities
Read the reviews
Parents recommend
"Co-parenting in harmony – everyone in the mix will benefit from it. Love always prevails."
Anna Giannone
Certified Master Coach Practitioner & Co-Parenting Coach